D&D Wiki Magazine/Issue 1
From D&D Wiki
This is a
featured article
!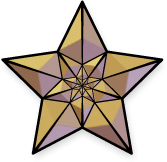 Published!
The final file can be found on Scribd at https://www.scribd.com/doc/268815801/Houserule-Issue-1 or at File:Houserule1.pdf - Thankyou to Salasay, Azernath, Calidore Chase, PrinceoftheAngels, Zau, Kydo and everyone else who contributed.
The next project is at D&D Wiki Magazine/Issue 2, start listing your favourite magic weapons!
Work-in-Progress
Update: Added Salasay's editorial; arcane lock box, some images
Update: Added Azernath's Anti-Magic Shield; Calidore Chase's 3.5e items; Jerden (and my) Arcane Disruption
Update: Added 4e at-will wizard spells, 4e magic items (my master's wands and some random wondrous items). Sorry about the slow going. Need *more suggestions for 3.5e items, feats, spells...
Update: Added more 4e wizard spells; PrinceoftheAngel's swordmage spells
Update: Adding 5e spells.
Update: Moved author credits to an author index. Added: two 5e magic items by ChldOfTheNxtGen; Calidore Chase's Palour Tricks; my Geomancy archetype
Update: Added Calidore Chase's prestidigation themed 3.5e Feats (Toymaker's "toys" are in the 3.5e Emporium section)
Update: Added Calidore Chase's prestidigitator PrC
Update: Added some 4e rituals, some of Eviltenets 5e creatures, a nice image from http://ackegard.com/gallery/main.php
Update: Added 3.5e spells, trinkets, some illustrations courtesy of TazioBettin at http://taziobettin.deviantart.com - ISSUE IS IMMINENTLY FINISHED!
Help Needed
I need a 3.5e sub-editor to go through the 3e candidates and check them for balance and terminology. For example, does Prestidigitator (3.5e Prestige Class) need Ex, Su, Sp assigning to class features?
I put two qualifiers on the abilities, but I do not believe any of the others require one.... also fixed Wizard's Grace Feat. --Calidore Chase (talk) 04:41, 29 April 2015 (MDT)
Can anyone familiar with 3.5e pick out some interesting (balanced) feats from 3.5e Metamagic Feats, 3.5e Arcane Feats, 3.5e Divine Feats.
I need help with basic grammar editing. This is easy but time consuming. For example, capitalization at Knight of the Moon (3.5e Prestige Class) (I've done some) and other large articles: class names should not capitalized, feature names should not capitalized in the table, etc. If I have to do this, this thing will take all year to put together :) Need more 3.5e stuff: spells, items, etc., be on the lookout for things that do interesting things with magic.
I got some spells that need looking through Dark Abyss (5e Spell), Eversion (5e Spell), Fallen Meteor (5e Spell), Heat Shot (5e Spell). Azernath (talk) 20:18, 29 April 2015 (MDT)
I feel like I have enough damaging spells, I'd like more utility or quirky spells. Marasmusine (talk) 02:06, 30 April 2015 (MDT)
Article Candidates
The theme is "Magic", see talk page.
5e
4e
3e
Azore's Speaking Tome (3.5e Spell) 0 level spell.
Randal's Unseen Scribe (3.5e Spell) 1st level spell
Advanced Prestidigitation (3.5e Spell) 2nd level spell
Trinkets
Boxes
A seamless wooden box that needs to be touched with a brass ring to open.
A mushroom that is used as a treasure chest by the faery folk.
A simple flaxen bag that must be turned inside out prior to withdrawing any of its contents
A carved wooden cubical box, all 6 sides being identical, whichever side is facing "up" is treated as the side the lid is on, with the hinge on the far side of the "box"
A box that has one eye and sets off an alarm when it sees a stranger
A transparent cube that opens a portal to an endless space
A wooden chest that is enchanted to be inaccessible by force. An unfinished rune carved onto the chest must be finished to open.
A scroll containing the drawing of a frog and inscribed with magical runes. When dropped in a pond, the drawing turns into a frog with a pocket dimension in its mouth. It is capable of holding any single item, regardless of size or properties.
Trinkets
A ring that grows warm when near common magical items
A dagger that was once owned by a man struck by a lightning bolt spell; it still flickers with (harmless) electricity.
A simple crown of woven rowan that glows faintly with unearthly light.
A wand that, when waved over a bowl, makes the food therein taste spicy.
A spoon that, when used to stir a drink, makes the beverage piping hot.
A shallow bowl that makes all spellcasters who eat or drink from it feel faintly nauseous.
A rock that may be absorbed into any point on the body and produced from another point at will.
A small compass that never points north, and sometimes points at strangers.
A strange purple dust that can be sprinkled on tiny objects, causing them to hover 5 feet off the ground for 1 minute.
A bobbin of thick string with which it is impossible to tie knots
A blue sash cut from perfectly hydrophobic cloth.
A small, hollow metallic orb that vibrates when tapped. While vibrating it prevents anyone in close proximity from sleeping. It stops vibrating when tapped again.
A sheet of papyrus that captures a person's portrait when a command word is spoken (reusable if the command word is known).
A hand crank music box that plays a melody that makes listeners think they are dreaming.
A chain of alternating silver and bronze links. The silver links are ethereal, while the bronze links are not, but they can still interact with the other links.