Brynhildr (5e Equipment)
From D&D Wiki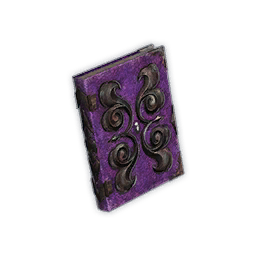 Weapon (Wondrous item), artifact (requires attunement by a sorcerer, warlock, or wizard)

The Brynhildr tome was one of five weapons crafted by the Rainbow Sage to be used by humans in order to end the war between the First Dragons. It, alongside Siegfried, the Raijinto and the Fujin Yumi, is necessary in order to unlock the full power of the Yato. To use the tome, it is necessary to channel the power and vitality of the earth itself while adding your own magic to it, before unleashing it.

While you are holding the Brynhildr tome, you can use it as an arcane focus, and you gain a +3 bonus to spell attack rolls and save DCs of your sorcerer, warlock, and wizard spells. You can also use this tome as a spellbook or as a Book of Shadows.
You can cast erupting earth as a 5th-level spell without expending a spell slot. Once you do so, you can't do it again until after you next roll initiative.
You can regain 4 sorcery points or 1 warlock spell slot as an action while holding the tome. Alternatively, you can increase the number of spell slot levels you regain from the Arcane Recovery feature by 3. You can't use this property again until you finish a long rest.
---
Back to Main Page → 5e Homebrew → Equipment → Magic Weapons