Missile Pod (D20 Modern Equipment)
From D&D Wiki
Missile Pod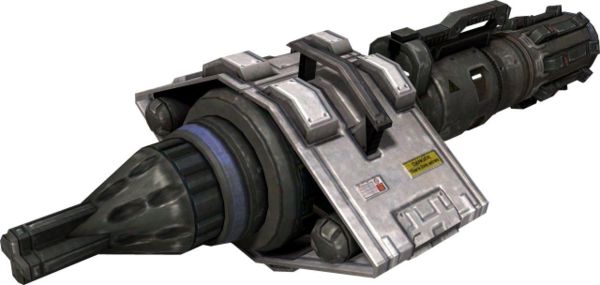 PL 7 UNSC, Misriah Armory
Automatic Self-Guided Missiles
The LAU-65D/SGM-151 aka Missile Pod, is a UNSC emplacement launcher unit which fires self-guided missiles.
Heavy Weapon (Exotic Firearms Proficiency)
| | | | |
| --- | --- | --- | --- |
| Damage | 15d6 | Magazine | 8 Int |
| Critical | — | Size | Huge |
| Damage Type | Ballistic | Weight | 75 lb. |
| Range Increment | 150 ft. | Purchase DC | 30 |
| Rate of Fire | S | Restriction | Mil (+3) |
Missile Pod
[
edit
]
A missile pod is a very large, tripod-mounted missile launcher. It can only fire a single rocket each round. Reloading the missile pod takes 4 rounds. 8 Missiles weigh 10lbs. The missile pod has a heat-seeking device; when used to fire at a vehicle, the character gets a +2 competence bonus to attack rolls. When the Missile Pod hits its target, it explodes like a grenade or other explosive, dealing its 15d6 points of damage to all creatures within a 10-foot radius (Reflex save DC 18 for half damage).
See this page for background information.
---
Back to Main Page → D20 Modern → Equipment
Back to Main Page → D20 Modern → Campaign Settings → Halo → Equipment → Weapons.