DCU (5e Campaign Setting)
From D&D Wiki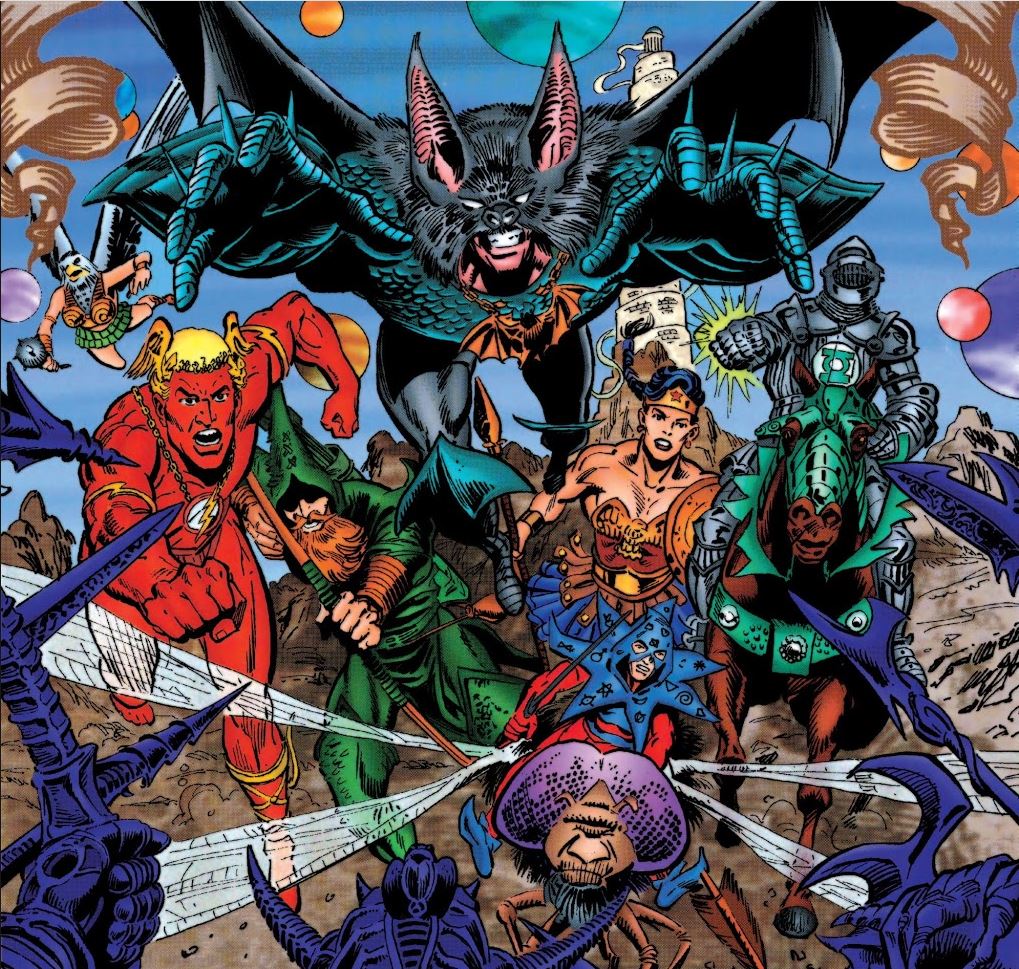 The Brave & The Bold
[
edit
]
In a medieval twist on DC Comics, you can create your own D&D characters based off of Superman, Wonder Woman, Batman, and many more. Imagine an Oath of Devotion Paladin who was raised by local farmers after the entire civilization of the kingdom Krypton was destroyed, or a Monster Hunter Conclave Ranger who comes from an island populated by warrior women, or even an Inquisitive Rogue who takes up the image of a frightening bat monster after his parents were killed by bandits.
Join any faction from The League of Shadows, a group of mysterious assassins that never seem to die, to The Green Lanterns, warlocks who get their powers from a their lamps that emit an emerald light. Backgrounds tailored to the world can help your character fit the setting of the medieval DC Universe.
Travel anywhere from the industrial kingdom of Metropolis to the hidden island of Themyscira or the sunken city of Atlantis to the mysterious bat cave underneath castle Wayne. Battle the corrupt king Alexander Luthor and his army of warforged, the insane bard The Jester whose spells can cause a man to laugh himself to death, and the demon lord Darkseid from his realm of Apokolips.
Classic DC stories can now be reimagined as high fantasy campaigns compatible with 5th Edition Dungeons & Dragons. The Dark Knight Returns, Tower of Babble, and Crisis on Infinite Earths, as well as many other comic storylines, can be transcribed into stat blocks for easy use in game.
This site is protected under fair use and claims no ownership to either Dungeons & Dragons nor DC Comics.
Campaign Setting Information
[
edit
]
| | | |
| --- | --- | --- |
| Players Guide | World of DCU | Dungeon Master's Guide |
---
Back to Main Page → 5e Homebrew → Campaign Settings