Chupadore (5e Race)
From D&D Wiki

The primary contributor has requested no further edits to this page by anonymous users
The user above has requested no further edits to this page by anonymous users. This page is considered complete and balanced to a degree. As such, the page has been locked so that only registered users can edit it. If you are an IP user and wish to make alterations to this page, or you see an error, please discuss it on the talk page. If this page is not fully protected, please either contact an administrator or remove this template.
Chupadore
[
edit
]
Physical Description
[
edit
]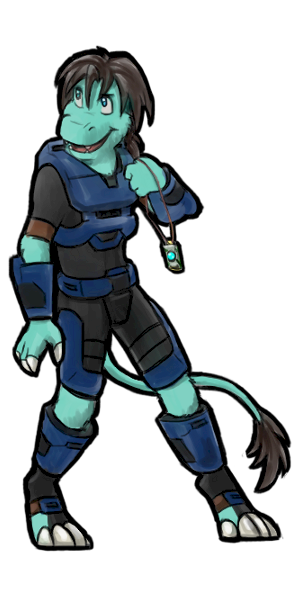 L. Tucker, a shi'a (felis-catus) Chupadore.
History
[
edit
]
Society
[
edit
]
Chupa Names
[
edit
]
Male:
Female:
Base Chupa Traits
[
edit
]
Ability Score Increase. Your Dexterity score increases by 1. Depending on the breed, you get an increase of 1 to two stats in addition to the bonus to Dexterity.
Age.
Alignment.
Size. Depending on the breed, Chupas can vary from 5 foot tall to over 7 foot tall. Your size is Medium.
Speed. Your base walking speed is 35 feet, and your base climb speed is 10 feet.
Damage Vulnerability: Fire. You have vulnerability to fire typed damage
Powerful Build. Chupas are not only known for their speed, but their carrying strength. You count as a Large size creature when determining carrying capacity and the weight you can push, pull or lift.
Agile Combatant. Chupas are normally on the move when fighting, constantly running and ducking, strafing and dodging when attacking an enemy. As a reaction, you can grant yourself advantage on a Dexterity saving throws, provided you are not wearing heavy armor and not wielding a weapon with the heavy property.
Natural Weapons. Chupas have sharp claws and teeth which they can use in a fight. You have two natural attacks: a 1d6+Strength claw attack which deals slashing damage, and a 1d4+Strength bite attack which deals piercing damage.
Languages. You can speak, read, and write Common.

Shi'a Breeds
[
edit
]
Fi'la Breeds
[
edit
]
Random Height and Weight
[
edit
]
Table: Chupa Random Height and Weight

| Main Brees | Base Height | Height Modifier | Base Weight | Weight Modifier |
| --- | --- | --- | --- | --- |
| Shi'a | 5' | +2d6" | ?? lb. | x1d6 lb. |
| Fi'la | 6' | +4d6" | ?? lb. | x1d6 lb. |
Suggested Characteristics
[
edit
]
When creating a Chupa character, you can use the following table of traits, ideals, bonds and flaws to help flesh out your character. Use these tables in addition to or in place of your background's characteristics.
| d8 | Personality Trait |
| --- | --- |
| 1 | |
| 2 | |
| 3 | |
| 4 | |
| 5 | |
| 6 | |
| 7 | |
| 8 | |
---
Back to Main Page → 5e Homebrew → Races